This Fall is the perfect time to be outside to enjoy the fresh air and work on exterior house projects. The temperatures are perfect for building or enlarging that deck that was put off by the summer heat.
A deck not only increases the value of your home, it provides an extended living space that opens up your outdoors to a useable, fun, and relaxing oasis.
A great getaway, decks offer a space for opportunities to entertain family and friends and celebrate life's special days. Also for those moments to simply relax, read, meditate, nap, stargaze or enjoy a glass of wine.

To make this space a dreamy space long into the Fall season, and longer into the evenings, add outdoor heaters and lights... or even a hot tub. Be sure to plan for the hot tub before the deck or addition is being built to make sure the weight of your outdoor spa is supported underneath.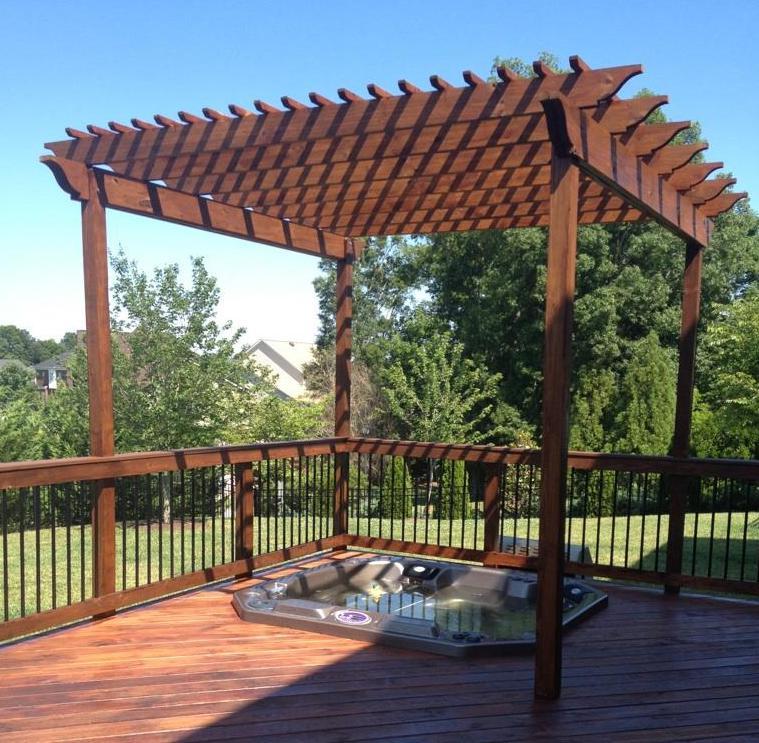 To build a wood deck, you should use treated wood decking that has advantages over ordinary treated lumber. All treated wood is not the same. Many homeowners do not know that preservatives can differ in all sizes of lumber which include deck boards.
Viance develops preservatives that go into pressure treated lumber. We developed Ecolife®, an environmentally advanced preservative with the active ingredient DCOI. DCOI is not a restricted use pesticide. This means the Ecolife® (EL2) preservative does not contain any EPA restricted pesticides and is non-metallic without volatile organic compounds (VOCs). What we do have in Ecolife, is an added a water-repellent stabilizer to keep wood straighter. Ecolife with DCOI (EL2) is the only preservative standardized by the American Wood Protection Association with an integrated stabilizer.
Ecolife treated wood is available at 84 Lumber locations, Lowe's Home Improvement stores and at independent lumberyards. Ecolife may not be available at all locations. Check the end tag to know what preservative is in the wood.